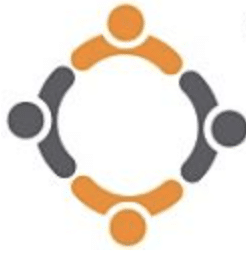 Tech Talent Link
Job Overview
:
Our client will be hiring a strategic VP of Engineering that will help shape and execute the technological vision for the company. As the leader of this dynamic engineering group, you will create their roadmap, empower a diverse and inclusive culture, and build teams across data engineering, platform architecture, cloud hosting, and others. Timing on hiring will depend on recommendations from this position.
Expect to collaborate with the CTO and VP of Product. Build the engineering team's capabilities, establish processes, ensure documentation and effectively communicate the team's projects, progress and priorities to leadership.
Report to the CTO and manage a team of 8 which includes front-end, back-end software engineers and an IT Systems administrator.

How will you add the most value immediately?
Create an org structure and execute from there.

Organize and guide the Engineering team, partner with Product, and deliver key features on the roadmap.

Collaborate with the VP of Product and CTO when creating vision/roadmap.

In the 1st three months, establish rapport with the development team and stakeholders, identify staffing needs and build out the team, articulate vision for the team and create action plans, and then establish a communication plan with stakeholders.
In the 1st year, determine the platform and understand what to outsource, create a diverse and inclusive culture, execute the plan for the org structure, establish confidence with stakeholders, and ensure that the systems are scalable.

They are seeing a lot of growth in their affiliate marketing program along with the launch of several niche sites!
Responsibilities:
Partner with the CTO and VP of Product to establish and achieve the technical vision and scaling milestones to align with business objectives, user and advertiser experience, and revenue goals.

Work with cross-functional teams to develop and optimize engineering processes to ensure for smooth and orderly delivery of engineering projects.

Work with engineering and IT teams to establish documentation standards and processes to ensure all engineering products are clearly and thoroughly documented.

Collaborate with cross-functional partners to align technical architecture and vision, strategy, and long-term product priorities.

Scale, manage, and mentor a team of engineers to ensure for range of relevant capabilities and levels of experience.

AWS is used for the following: DNS, CDN, Hosting, and Data Storage.

Own your team's deliverables and ensure they continue to ship scalable, highly-available products.

Cultivate skills and manage team performance, guiding individuals and the entire engineering organization in career progression, promotions, performance improvement, and hiring practices.

Track competitive marketplace and industry trends to drive technology and infrastructure vision, value proposition, and roadmap.

Nurture a data-driven and continuous improvement culture to improve the efficiency, scalability, stability, and security.

Champion and ensure engineering and operational excellence, establishing metrics and processes for regular assessment and improvement.

This position is not expected to write code.

Qualifications:
10+ years of experience managing and leading a team of Software engineers.

Experience using a blend of in-house talent, team augmentation, and outsourcing to build diverse and scalable engineering teams

Experience managing activities across multiple domain areas including data engineering, platform architecture, cloud hosting, etc.

AWS or Azure Cloud-based development knowledge.

Working knowledge and commitment to agile software development principles

Preferred:
Knowledge of data privacy, online publishing, GDPR

B.S. in Computer Science, Information Systems or a related field

Software development and architecture background.

Engaging communicator who makes complex and nuanced topics accessible to the larger organization through relevant examples and storytelling
Apply with Google
Apply with Twitter
Apply with Github
Apply with Linkedin
Apply with Indeed
Stack Overflow
https://www.techtalentlink.com/wp-content/uploads/2020/10/ttlogo.png
255
246
https://www.techtalentlink.com/wp-content/uploads/2019/12/TTL_Size_Logo-small_opt.jpg
2020-11-08 09:28:54
2020-12-05 19:05:49
VP of Engineering