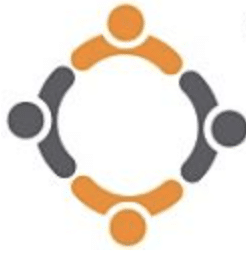 Tech Talent Link
Job Overview:
Our fast-growing renewable energy client will be hiring a Technical Support Engineer to join their Installation & Commissioning Operations team.
Work in a lab, communicate with Electrical Engineers and report to a Director of System Operations.
Knowledge of Battery engineering or Electrical Engineering and strong trouble-shooting skills via email and phone are critical.
6 month Contract expectation with potential to extend or convert to full time.
Tentative work hours: 6:00am to 2:30pm or 2:00pm to 10:30pm.
**We are not able to use 3rd parties or C2C candidates**
Responsibilities
Remote installation, commissioning, and test support on rapidly growing global projects in new markets.
Primarily support internal and external customers, schedule maintenance, and trouble-shoot issues.
Analyze monitors for 2-3 hours per day.
Collaborate with internal Software and Firmware teams (via MS Teams and Slack) when issues come up with customers, find solutions, and occasionally write a report for customers.
Monitor, operate the system according to procedures, bid/offer and participate on ISO markets, and fulfill obligations of bilateral agreements to maximize availability/revenue.
Maintain monitoring logs and reports concerning operations, maintenance performed, outages, changes in operating status, inspections, and any other significant events.
Coordinate with the ISO, local utilities, customers, ASPs, and other stakeholders to meet requirements, strengthen relationships, and provide maintenance support.
Schedule and coordinate routine inspection and preventive maintenance for global projects.
Manage unscheduled services and emergency response
Provide monitoring, reporting, and recommendations for product improvement.
Track and manage spare part inventory and service costs
Overtime/on-call will be required with notice.
Qualifications:
1 year of professional experience as a Tech Support Engineer or relevant internship.
Knowledge of Battery engineering or BSEE.
Voltage and Current knowledge is important.
Trouble-shooting skills via email and phone are critical.
Problem-solving mentality
Apply with Google
Apply with Twitter
Apply with Github
Apply with Linkedin
Apply with Indeed
Stack Overflow
https://www.techtalentlink.com/wp-content/uploads/2020/10/ttlogo.png
255
246
https://www.techtalentlink.com/wp-content/uploads/2019/12/TTL_Size_Logo-small_opt.jpg
2021-05-06 08:43:27
2021-06-17 20:14:24
Technical Support Engineer (BSEE)