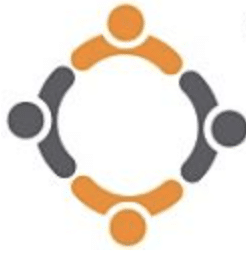 Tech Talent Link
Job Description
Our client is looking for a design-conscious Senior Front-End Engineer with a keen eye for detail to help us continue building the future of marketing tools. You will be working on our web app which is built using reactive web frameworks, along with our own custom vanilla JavaScript libraries. Our app communicates with our services (which are all written in Go) through JSON API's, so comfort working with various 3rd party and internal API's is paramount.
***We are unable to work with third-party or corp-to-corp candidates for this role***

Our Ideal Teammate:
…is kind, passionate about their work and has high code-quality standards. They are self-motivated but enjoy collaborating closely with their team. Solving complex problems with user and data-centric solutions should be second nature along with protecting the integrity of their work by writing exhaustive unit tests. We are flexible and able to quickly adapt on our team, and are looking for the same in our new teammate.

Key Responsibilities:
Implement rich user interfaces with a variety of reactive web frameworks

Maintain the web app's data layer

Continuous maintenance and performance tuning of our application

Required Qualifications:
6+ years working with browsers (JS, Web APIs, HTML, CSS)

Skilled at writing vanilla JavaScript

General software engineering knowledge (data structures, OOP, functional programming, and the like)

Experience writing unit tests

Enjoys working on a process-oriented team

Experience working in a large codebase

Comfortable working with reactive web frameworks like React, Ember, Angular, Vue, etc.

Mindful of performance, browser and device differences, usability, and JavaScript quirks

Critical thinker with empathy for the end-user

Strong QA, PR / Code Review skills

Nice to Have Qualifications:
Strong CSS and UI Design skills

Enjoys beautifying and fine-tuning User Interfaces

Experience working with CI/CD Pipelines and dev ops automation

Experience working with Ember.js

Experience working with Agile and Scrum teams

Unique Opportunities:
Collaborate on UI Design and Product Design

Work with a great remote-first company

Support an amazing, disruptive CDP product

Take turns leading projects for the team

Design APIs with teammates

Design and build custom charts using Nivo and D3

Additional information:
You will be working on a small, agile team of talented and passionate engineers. Each individual is given a lot of freedom and responsibility day to day. Projects are open-ended problem statements that are solved and implemented by the same people.

We are serious about testing and automation which you will get to take advantage of from day one. Continuous integration and continuous delivery ensures we always deploy high quality releases we can iterate on.

Transparency and communication around projects is key to our team. We use Github as our primary tool for source control, code review, issue tracking, project planning and the conversations happening around those things. For everything else, there is Slack.
Apply with Google
Apply with Twitter
Apply with Github
Apply with Linkedin
Apply with Indeed
Stack Overflow
https://www.techtalentlink.com/wp-content/uploads/2020/10/ttlogo.png
255
246
https://www.techtalentlink.com/wp-content/uploads/2019/12/TTL_Size_Logo-small_opt.jpg
2021-05-03 10:27:00
2021-05-17 20:12:51
Sr. Front-End Developer