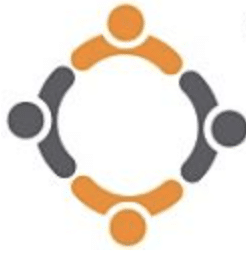 Tech Talent Link
Compensation: 80000.0 USD – 110000.0 USD / Year
***We are unable to work with 3rd-party or corp-to-corp candidates for this position***
Description
Our start-up client will be hiring a Junior to Mid-level Software Engineer to join their growing team. Full-Stack focused with Typescript, NodeJS, PHP and maintaining API/Webhook documentation. This is the perfect place for someone that views languages as the tool to solve problems and are technology agnostic.

Tech stack includes: Laravel/PHP/MySql with micro-services and micro-frontends in Python/Lambda/DynamoDB, React/Typescript, Vue, and AWS Services. This role will require the ability to jump into each area at the level needed to complete the task. Or to help other more junior team members complete the task.

Frontend

Backend

Database

AWS/Cloud Infra

Checking other's work against requirements/context/UX

Code reviews, QA

Merging code, managing releases

Troubleshooting problems with releases, triaging issues

API – some design, more development, the other team is building a new product.

The stack is fairly broad – a large App & API written in Laravel/PHP/MySql with micro-services and micro-frontends in Python/Lambda/DynamoDB, React/Typescript, Vue. Experience with specific technologies is not required or even preferred, so long as there's experience with a comparable language or framework. We are looking for problem solvers, builders, creators – not "PHP/MySql Developers". Experience troubleshooting AWS issues would be a bonus.

This work is done in a legacy codebase. The role requires someone who understands and can overcome the challenges and constraints of working in legacy code. While it is legacy code the improvement of the product is not stale. We deploy continuously, multiple times a day. In this role, there will be the opportunity to build and demo impactful features for the business, or to invent and build new tools that save time on the dev side, or on the admin power user side.

The big challenge is balancing the speed and excitement of new/needed things while delivering them within the constraints of legacy code. It is an interesting challenge, but not for everyone. If this challenge sounds like an interesting problem that you can solve, or you strongly believe you can quickly grow into – we would love to talk to you.

This position, like our entire team, is 100% remote. Our engineers bring their own computer equipment capable of running modern software development tools and you'll need a reliable internet connection. Working hours are flexible but we need our people to be available for collaborating with your teammates as appropriate during business hours and to participation in regular meetings and stand-ups via Slack and Zoom.

Qualifications:
2+ years of Full Stack Software development in Typescript/NodeJS/PHP

Also help maintain API/Webhook documentation

Start-up or small company experience.
Apply with Google
Apply with Twitter
Apply with Github
Apply with Linkedin
Apply with Indeed
Stack Overflow
https://www.techtalentlink.com/wp-content/uploads/2020/10/ttlogo.png
255
246
https://www.techtalentlink.com/wp-content/uploads/2019/12/TTL_Size_Logo-small_opt.jpg
2022-08-03 18:05:48
2022-08-15 22:16:29
Software Engineer (Typescript, Node)