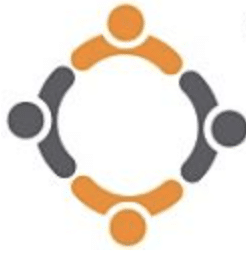 Tech Talent Link
Overview:
Our battery energy storage client will be hiring a Service Agreement Manager with LTSA expertise and power industry knowledge.

This position is part of the Global Service Operations department and will manage and implement Long-Term Service Agreements (LTSA) for the Battery Energy Storage contracts. Report to the Manager of Long-Term Service Agreements, this role will be responsible for all aspects of execution and delivery of obligations to customers on a wide variety of service agreements.

This company has grown from 40 employees to 120+ in the past 15 months!

Responsible for coordination of internal and vendor resources required to successfully implement the requirements of the contract. The successful candidate will have a track record of delivering successful projects and an ability to build customer trust and confidence in the delivery of Service products.
***We are unable to work with 3rd party or corp-to-corp candidates for this position***
Responsibilities
The LTSA project manager will have P&L responsibility for Service Agreements up to $10M+ in value.

Responsible to ensure assigned projects are delivered safely, to standards, on time, on budget, and to the customer's satisfaction.

Lead execution of LTSA contracts for battery energy storage projects from handover to operations to end of contract, working in close collaboration with relevant functional groups including Finance, Engineering, SCM and Field service.

Manage overall maintenance plans and project schedules, budgets, and resource allocation, including safety/quality plans throughout the service life cycle.

Oversee project assigned Authorized Service Providers (ASP), sub-contractors to ensure quality and schedule are met and to ensure safety guidelines and requirements are followed.

Proactively work with customers, suppliers, partners, sales and senior management as necessary to ensure project deliverables and contract requirements are met.

Responsible for budget review, revenue, and cash flow forecasts, and when appropriate proposing mitigation to contain costs.

Interface with customers for the purpose of determining customer needs, improving communication, and overall planning of outage requirements.

In collaboration with Field Service and Engineering, analyze, identify, and understand product issues that affect performance of LTSA Contracts. Determine corrective actions for containment and ultimately resolution with Engineering and Field Service.

Collaborate with SCM to provide maximum visibility of maintenance schedules allowing for sufficient lead times to enable SCM to succeed in procurement of necessary parts.

Assist in the development of inventory management programs related to contract requirements, locations, and obligations to fully mitigate risk inherent in performance of LTSA contracts with performance obligations.

Travel to customer plant sites for the purpose of planning outage requirements and meeting with the customer on all contract issues.

Coordination of parts, repairs, and the ordering of new parts to support outages at the customer's plant site.

Develop and issue project documentation including technical reports, outage reports, and customer performance reports.

Travel domestically and internationally.

Qualifications:
3+ years as a Service Agreement Manager with P&L responsibility for Service Agreements up to $10M+ in value.

Expertise with Power industry, Supply Chain, Manufacturing, or Industrial background.

Experience understanding contracts and capability to build strong relationships with customers.

Preferred:
Certified Project Manager (PMI)
Experience managing Field Service personnel.

Bachelor of Science degree (BS) Engineering, Project Management, Contract Management, Supply Chain
Apply with Google
Apply with Twitter
Apply with Github
Apply with Linkedin
Apply with Indeed
Stack Overflow
https://www.techtalentlink.com/wp-content/uploads/2020/10/ttlogo.png
255
246
https://www.techtalentlink.com/wp-content/uploads/2019/12/TTL_Size_Logo-small_opt.jpg
2021-02-12 18:13:47
2021-03-01 10:11:10
Service Agreement Manager (REMOTE)