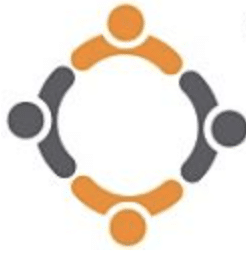 Tech Talent Link
Overview:
Our client will be hiring Senior Hardware Test Engineer to join their growing team. Knowledge of EMI/EMC, common mode, and differential noise issues is ideal. The candidate is not expected to go into the test chamber (they will contract out that part to a 3rd party vendor). However, the right candidate will understand test philosophy and associated standards.

This position Reports to the Director of Hardware Quality Assurance and works with other engineers and technicians.

Support component level to systems (stack and enclosure) test levels, including but not limited to supporting various energy storage topology and configuration tests, energy storage capacity tests, compliance, and field engineering support.

This company has increased from 40 employees to 120+ in the past 18 months!
***We are unable to work with 3rd party or corp-to-corp candidates for this position***

Responsibilities:
Responsible to define and create test plan for system level product qualifications

Engage with Product and Hardware Engineering organizations to define and execute system level tests, including evaluating various energy storage systems connection with DC/DC and DC/AC coupled topologies

Design test procedures and fixtures, drawings or sketches showing proposed test specification and characteristics

Design Validation, Review and Report formats for Hardware QA tests

Support QA laboratory test process to identify and resolve issues relating to test setup, test failures, and root cause analysis

Support HW QA environmental stress test including – Mechanical and electrical, HALT, ALT tests etc. for the analysis of energy storage systems and sub-systems

Support Compliance and safety activities during pre and post – compliance test activities including UL/IEC – ESD, EMI/EMC etc. certifications

Advance knowledge and use of electronic test systems and equipment i.e. oscilloscopes, multimeters, power supplies, PV simulators, power analyzers, spectrum analyzers, thermal chamber etc.

Advanced knowledge of DC and AC- single & 3 phase power system, power transformers, energy conversion systems and tests

Qualifications:
5 years of h

ands-on power system test engineering experience in power electronics, PV inverters, Energy storage or similar

Expertise supporting hardware QA products, safety, and compliance test

Preferred:
Bachelor of Science (B.S.) in Electrical Engineering

Ability to train new or junior techs and engineers
Apply with Google
Apply with Twitter
Apply with Github
Apply with Linkedin
Apply with Indeed
Stack Overflow
https://www.techtalentlink.com/wp-content/uploads/2020/10/ttlogo.png
255
246
https://www.techtalentlink.com/wp-content/uploads/2019/12/TTL_Size_Logo-small_opt.jpg
2021-04-09 10:29:00
2021-04-22 16:12:37
Senior Hardware Test Engineer