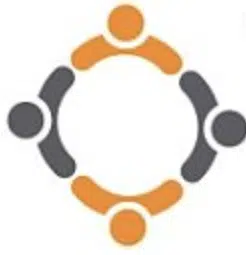 Sales Account Manager (Semiconductor)

Compensation: 90000.0 USD – 110000.0 USD / Year
***We are unable to work with 3rd-party or corp-to-corp candidates for this position***
Overview:
Our manufacturing client will be hiring a Sales Account Manager with semiconductor industry experience to join a team of 4.
25-30% travel expectation, including international (Germany, Singapore) for 2-3 weeks at a time, to visit production facilities.
This position will report to the VP of Sales and is responsible for coordination of Regional and Global Customer Account(s). The Account Manager must establish and execute tactics to deploy Commercial Strategy; meet short and long-term objectives to contribute to the goals of the group which are prioritized as follows:
Global area market share

Global deviation to market price

QAM (Qualified Available Market)

Working capital management benchmark

Customer Supplier Rating and Evaluation (CSRE) scores

Decision-Making:
Work to support the mission and business strategy through the following:
Overall coordination and establishment of milestones for the local and/or global team

Annual/quarterly pricing

Support for monthly/annual quantity allocation as coordinated with Product Management

Customer and product mix optimization on an ongoing basis

Continuous pricing of new specifications within Product Management guidelines

Customer coordination for commercial and technical topics worldwide

Upon request or out of competitive necessity change customer's commercial conditions (such as payment terms, consignment stock, ship-to-stock agreements)

Specification changes and exceptions as requested by Product Engineering

Provide summary of customer financials and results, earnings calls

Upon occurrence settlement of claims

Deployment of advanced technical and executive resources as required to meet strategy

Responsibilities:
Develop planning, coordinate and lead members of the global account team. This includes guidance for the Applications, Quality, Product Engineers etc. to ensure the team's full understanding of individual actions to support the global commercial strategy.

Set individual targets, assess performance, and provide feedback to management as requested.

Ensure compliance with commercial strategy and focus the team on each of its critical elements including expanding Qualified and Dual-qualified market share (QAM), management of working capital via accounts receivable and consignment, and competitive pricing as outlined by Product Management. Define, develop and deliver ways to differentiate and build relationships that help execute the global strategy.

Compliance with contract management process

Collect and manage account reporting, including:

Forecasting in line with general outlook of the company for given time period

Demand Planning coordination to ensure full transparency for Supply chain and operations

Allocation support and compliance of volume allowances provided by Product Management

Maintain Marketing Tool entries for ongoing effort to understand and focus on Total Available Market, Qualified Available Market, and Market Share

Risk Builds on a timely basis and per the guidelines established by Sales Management

Trip Reports and distribution per corporate guidelines

Requirements:
3+ years in a Sales Account Management role.

Semiconductor industry experience is critical.

Willingness to travel internationally.

Preferred:
Engineering degree or background.

A working knowledge of Microsoft software such as Outlook, Word, Excel, and PowerPoint.

Understanding of Excel analytical functions and pivot tables.

German language

Experience supporting Global customers.
Apply with Google
Apply with Twitter
Apply with Github
Apply with Linkedin
Apply with Indeed
Stack Overflow
https://www.techtalentlink.com/wp-content/uploads/2020/10/ttlogo.png
255
246
https://www.techtalentlink.com/wp-content/uploads/2019/12/TTL_Size_Logo-small_opt.jpg
2023-05-04 12:38:36
2023-06-01 09:00:43
Sales Account Manager (Semiconductor)