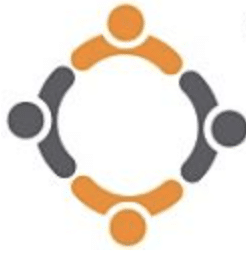 Tech Talent Link
Job Overview:
Our fast-growing renewable energy client will be hiring a mid-sr level QA Test Engineer with energy storage experience, defining and executing test plans at the macro system level for Functional/UI/System testing, API testing, data flow verification, system control & monitoring, as well as manual testing of lower level FW interfaces.

This position will work with the QA automation team and Firmware test team to define required tests and test tools. All of this will be done within an Agile team environment. The ideal candidate for this role will have knowledge of energy storage and should have a tendency to view testing from a holistic / macro lens as well as a micro detail lens. Test plans must reflect both viewpoints.

***This position is not open to Corp-to-Corp or 3rd party candidates***
Responsibilities:
Develop and document test plans and test cases at the system level and at lower levels as required.

Work with a team of 7 QA Engineers (4 manual, 3 SDET).

Testing experience includes: functional, integration, end to end, and API.

The team is dealing with an increased work load, there are bugs that need to get out of production, this impacts project deliveries. The manager is looking to build a team that focuses on project maintenance.

Maintain an organized library of tests and know which ones to execute for various levels of testing and maintain these tests to be compliant with changing requirements and features as the product evolves.

Detail-oriented and committed to high quality work
Qualifications:
3+ years of experience in Software QA testing in a Linux environment.

Experience testing: UI, API interfaces, databases / data stores, analytics

Experience in developing test plans, assessing risk, writing defects, and providing relevant data for test reporting.

Experience with Agile methodology
Preferred:
Computer Science degree preferred

Experience writing code in Java, .NET, or Python.

Continuous integration (Jenkins, Travis, etc.), and dealing with ambiguity

CI/CD pipeline instrumentation

Experience in the energy, renewable, power control, utility, SCADA, or power electronics industries is a very strong plus.

Experience working on large scale distributed systems or relational databases

Experience with bug tracking / workflow management tools like Jira

Experience with AWS and S3

Experience with networking is a plus

Experience debugging and capturing backend failures and network issues.

Good understanding of version control (preferably Git).
Apply with Google
Apply with Twitter
Apply with Github
Apply with Linkedin
Apply with Indeed
Stack Overflow
https://www.techtalentlink.com/wp-content/uploads/2020/10/ttlogo.png
255
246
https://www.techtalentlink.com/wp-content/uploads/2019/12/TTL_Size_Logo-small_opt.jpg
2021-08-30 09:24:00
2021-09-28 07:01:05
QA Test Engineer (energy storage)