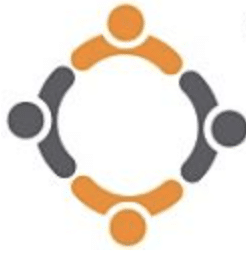 Tech Talent Link
Compensation: 150000.0 USD – 180000.0 USD / Year
***We are unable to work with 3rd-party or corp-to-corp candidates for this position***
Summary

As security risks affecting Operational Technology (OT) continue to evolve, attacks affecting physical operations are becoming increasingly prevalent and sophisticated in nature. Attacks like this have the potential to threaten the continuity of our company's production facilities, but more importantly, the safety of our staff and our customers.

We are committed to continuously driving improvements in OT security; therefore, we are looking for a passionate security professional to lead the following key activities:

Integration of OT security into existing governance and risk management processes,

Build an awareness of common OT security issues and risks facing our businesses,

Drive global improvements in the approach taken towards OT security across the Group,

Determine effective OT security measures and controls in a changing OT threat landscape,

Respond to heightened levels of regulatory scrutiny placed on the manufacturing sector, and

Build trust with key business stakeholders as they look to adopt new technologies.


Personal Attributes

Passionate about contributing to driving security improvements;

Eagerness to learn from, and share insights with, colleagues;

Pragmatic and approachable character that enjoys teamwork;

Experienced in forming trusted relationships with multiple stakeholder groups;

Demonstrates attention to detail and consistently producing high-quality deliverables.


Experience

A deep understanding of security risk management. This should include experience identifying, assessing, managing, and reporting on security risks to senior leadership. A successful candidate will be required to frequently conduct risk assessments, threat assessments and analyze business inputs such as technical design documents and network diagrams in order to conduct threat modelling and risk analysis of proposed technical solutions;

Experience leading strategic and operational change at scale, identifying key gaps and global security themes, developing improvement roadmaps, implementation plans and project documentation for driving improvements in OT Security;

Experience in working with international, multi-cultural teams and building strong and effective coalitions across business units, project management teams, IT and Legal. This includes working closely with business stakeholders to raise awareness of security challenges and highlight the how security risks facing OT could impact staff safety and production capacity;

Experience in working within a complex highly federated organization that has grown by acquisition. In addition, appreciation of the challenges facing an organization that is transitioning from a highly federated to a centralized IT operating model for support and core services.


Qualifications

University degree or equivalent experience;

Professional qualification in security or engineering.
Apply with Google
Apply with Twitter
Apply with Github
Apply with Linkedin
Apply with Indeed
Stack Overflow
https://www.techtalentlink.com/wp-content/uploads/2020/10/ttlogo.png
255
246
https://www.techtalentlink.com/wp-content/uploads/2019/12/TTL_Size_Logo-small_opt.jpg
2022-11-03 09:13:21
2022-12-05 22:29:40
Operational Technology Security Consultant