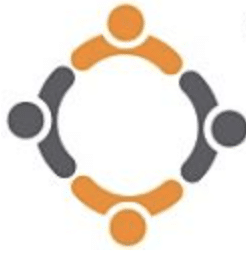 Tech Talent Link
Compensation: 105000.0 USD – 0.0 USD / Year
***We are unable to work with 3rd-party or corp-to-corp candidates for this position***
Overview
The primary responsibilities of the Network engineer (NE) include building, installing, maintaining, supporting, and troubleshooting the enterprise server and network environment (LAN, WAN and VoIP). The NE ensures operational service levels are met with high systems availability and maximum performance for both voice and data networks. The NE is responsible for performance tuning, capacity planning and systems optimization for the network, firewalls and in support of related systems for Windows 2012/2016/2019 Server, Linux/CentOS, VMware server (ESXi, NSX, SRM, vCenter/vSphere 7x).

The NE provides for the efficient and secure use of the company's computer networking technology. Areas include, but are not limited to: Networking, Routing (EBGP, IBGP, OSPF), Firewalls, VPN, Private networks, VMware NSX, ESXi, vSphere and Site Recovery Manager, operational support, and documentation.

The NE also assists with systems testing and documentation in support of the company's disaster recovery and business continuity plan.

Primary Responsibilities
Responsible for all location's networking systems.

The NE designs and maintains new equipment and software defined network layout along with hardware upgrades and software upgrades.

Maintains all company's routing and implements intermetal OSPF/BGP and External EBGP routes and changes to maintain high available networking.

Installs systems products (Vmware NSX, bios and firmware updates for hardware switches, OS and OS updates, application, and security patches, etc.).

Ensures that server systems and networks maintain required availability, performance, and capacity for growth.

Configure automatic backups for all networking equipment and configurations.

Responsible for solving technical issues which can include VMware OS, NSX and FortiGate Firewalls

Manages operational service levels, including any required internal or client-demanded Service Level Agreements (SLAs), documentation, tracking, and reporting.

Provides technical support for company staff as well as extended client staff.

Resolves chronic operational problems that have been escalated beyond Help Desk first response.

Provide periodic status reports on projects and system conditions as required/requested by the VP, IT Operations.

Assists VP, IT Operations with other duties as assigned.

Executes additional activities that support Information Technology as assigned by the VP, IT Operations

High degree of complexity, wide diversity of technology and business situations. With oversight and direction from the Network Operations Manager, determines and develops systems best practices and procedures. Operates independently with little direction/supervision

Position Requirements:
Bachelor's degree or equivalent in Computer Science or a related discipline. Five years progressive experience in information technology system engineering, system management, and system operations. Ability to configure Firewall ACL's, VPN's, OSPF, EBGP, iBGP, for FortiGate, Networking gear and VMware NSX

Ability to perform all systems engineering functions in 2012/2016/2019 Server, Linux/CentOS (including Apache Web Server), VMware server (ESXi, vCenter/vSphere 7x) and enterprise network (LAN/WAN) environments.

Ability to diagnose and resolve server and network problems quickly and accurately.

Ability to manage operational service levels, including SLAs.

Ability to design, analyze and plan projects.

Ability to work effectively with vendors, internal staff, and other company/client staff.

Ability to quickly analyze and understand business functions and client needs.

Strong interpersonal and communication (written and verbal) skills.

Time management skills (including task prioritization).

Physical Requirements:
The work is of an intellectual nature. While performing the functions of this job, the employee is required to stand and sit for prolonged periods. Specific vision abilities required include close and medium distance vision and the ability to adjust focus. Must be able to hear normal sounds, distinguish sound as voice and communicate through human speech. This position requires the ability to operate a keyboard, computer mouse, telephone, fax, copier, writing tools, and other standard office equipment. On an occasion, an employee will be asked to lift items weighing up to 35 lbs.

Other Duties:
Please note this job description is not designed to cover or contain a comprehensive listing of activities, duties or responsibilities that are required of the employee for this job. Duties, responsibilities and activities may change at any time with or without notice.

Apply with Google
Apply with Twitter
Apply with Github
Apply with Linkedin
Apply with Indeed
Stack Overflow
https://www.techtalentlink.com/wp-content/uploads/2020/10/ttlogo.png
255
246
https://www.techtalentlink.com/wp-content/uploads/2019/12/TTL_Size_Logo-small_opt.jpg
2022-03-24 16:07:56
2022-07-03 19:12:24
Network Engineer