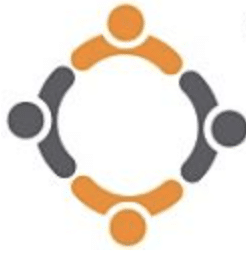 Tech Talent Link
Compensation: 45.0 USD – 60.0 USD / Hour
***We are unable to work with 3rd-party or corp-to-corp candidates for this position***
Description

As a Network Administrator for Information Technology (IT) and Operational Technology (OT) systems, you will develop maintenance schedules, deploy software updates, monitor deployments, and remediate incidents for servers and appliances at our various locations. You will complete moves, adds, and changes as well as performing Access Management activities. Attention to detail, the ability to comprehend technical release notes, and creating activity reports is required.

In addition to ensuring the fingerprints of our Core Values are in everything we do, the Network Administrator, is expected to embody the IT&S department's four cultural pillars…

*Accountability & Integrity
We hold ourselves to a high standard and follow through on our commitments. Our transparency, and ability to deliver on our promises make us a trusted and respected business partner.

*Customer Focus
We understand our customers' needs and advocate for them. Our relationship with our customers ensures the technical needs of the business are met.

*Growth & Learning
We embrace new technology and skills to better meet the company's needs. Our passion for new technology keeps us ahead of future opportunities for the business.

*Respect
We relate with inclusion, kindness, curiosity, and humility. Respect for differences leads to innovation and collaboration

Daily Operations

Review operational status and stability of Network infrastructure (including switches, routers, firewalls and relevant appliances) in both IT and OT environments

Validation of backup activity status and research all incidents

Review software patch release notes for compatibility and installation processes.

Schedule maintenance windows for deployments, following all change management processes.

Install new / rebuild existing network equipment in accordance with standards and architected designs based on project / operational requirements

Administers and monitor nodes in Cisco DNA Center

Validation of network equipment backups

Participate in on-call rotation for support

Create reporting as needed and present results to stakeholders

Performs general Windows server, Active Directory and GPO administration / configuration / maintenance tasks

Identity / access management, and user provisioning in Microsoft environments

Respond quickly and effectively to incidents through troubleshooting server software and hardware issues

Provide recommendations on system enhancements that will improve reliability and performance of system

Assist with recommending, scheduling, and implementing system hardware and/or software upgrades or repairs

Researches, evaluates and recommends software and hardware solutions based on business need & anticipated growth

Supports Company's commitment to a culture of safe work practices

Operational Management

Create knowledge articles to document software patch deployment and remediation tasks

Complete emergency (zero day) patch deployment

Complete moves, adds, and changes for maintenance collections and deployments.

Monitor and remediate patching activity across a range of maintenance schedules

Manage and ensure effectiveness of our security solutions

Establish and maintain regular written and in-person communications with the client and organization's executives, decision-makers, stakeholders, department heads, and end users regarding pertinent Patch Management activities

Perform routine audits of patching activity to confirm all updates are being applied and reported correctly

Participate in routine audits to record patch levels and create reports to meet compliance

Position Requirements

Formal Education & Certification

College diploma or university degree in the field of computer science and/or 4+ years equivalent work experience

The following certifications are highly desired:

ITIL Foundation

CCNA

A+ Network

Knowledge & Experience

5+ years, experience managing and configuring enterprise-wide LANs, WANs, WLANs, VLANs, firewalls, etc. Additional years of experience for Level 3 position

2+ years, experience administering tenants Azure or similar public cloud provider

Strong technical knowledge of Cisco Networking Software (IOS, XE, XR, and NX-OS)

Hands-on experience troubleshooting hardware such as servers, routers, firewalls, switches, modems, network interface cards, etc.

Excellent knowledge of current protocols and standards, including TCP/IP, 802.11, EIGRP, BGP, IPSEC.

Experience with Firewalls, VPN (IPSEC and GRE), route/switch, EIGRP, QoS, DMVPN, and BGP.

Experience configuring and managing QoS.

Understanding of orchestration and automation methodologies

Knowledge and understanding of system flow charts, data processing concepts, and telecommunications principles.

Experience in a Managed Services environment is a plus.

Personal Attributes

Good understanding of the organization's goals and objectives

Strong interpersonal, written, and oral communication skills

Able to conduct research into Patch Management issues and products as required

Ability to prioritize and execute tasks in a high-pressure environment

Ability to present ideas in a user-friendly language

Keen attention to detail

Proven analytical and problem-solving abilities

Experience working in a team-oriented, collaborative environment

Proficient documentation & technical writing skills

Passionate about providing a high quality of service and believes in relentless customer satisfaction

Promote a strong work ethic with the ability to meet commitments & deadlines

Ability to maintain ownership & independence in a fast-paced high-volume environment

Ability to maintain a sense of professionalism & urgency in all customer communications

Work Conditions

Shifts will include evenings, nights and weekends

Job Seeker must reside near Portland, Oregon
Apply with Google
Apply with Twitter
Apply with Github
Apply with Linkedin
Apply with Indeed
Stack Overflow
https://www.techtalentlink.com/wp-content/uploads/2020/10/ttlogo.png
255
246
https://www.techtalentlink.com/wp-content/uploads/2019/12/TTL_Size_Logo-small_opt.jpg
2023-01-03 09:29:00
2023-02-06 00:54:50
Network Administrator