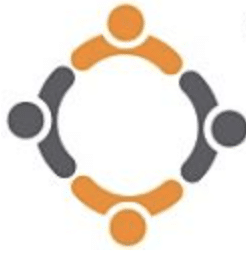 .NET Software Engineer (REMOTE)

Tech Talent Link
Compensation: 70000.0 USD – 120000.0 USD / Year
***We are unable to work with 3rd-party or corp-to-corp candidates for this position***
Overview:
Our Software product client will be hiring multiple full stack .NET Software Engineers to build new features and work with a cross-functional team (Product, UX Designers, and QA). Ideal experience includes full stack with React, C#, and SQL Server database.

100% REMOTE expectation (anywhere in the US). 1/3 of the team is scattered across the US (UT, FL, WA, OR, WI, CO). Travel to Portland once a quarter for team building events.

This position reports to an Engineering Manager and works with fellow engineers to plan, implement, and release business-critical features for clients across the business aviation industry.
 
How to add value in the first few months:
Learn about the product and develop rapport with the team.

Work collaboratively with the team.

Write a small ticket that is testable that adds value to the end user.

Release code in the first couple weeks.

In 6 months, work more independently.

Responsibilities:
Consult with members of your team to clarify requirements for assigned development tasks and to identify an appropriate technical approach to accomplish each task.

Produce high-quality, maintainable code that correctly implements assigned tasks.

Follow the team's standard coding practices and conventions.

Reuse the team's existing libraries and codebase when possible.

Perform modifications requested by Product Owner until a given task is accepted for release.

Fix defects identified by Quality Assurance until a given task is accepted for release.

Use the team's standard tools for source control, bug tracking, test automation, technical documentation, and so on.

Work on product teams that include 2-3 Senior .NET Software Engineers, one Product Owner and one QA Engineer. The Senior Engineers do code reviews, assign tasks, and provide mentoring.

Qualifications:
2+ years of experience developing web applications with C#, .Net MVC, JavaScript, and SQL Server.

Experience building or modifying REST APIs

Experience in building modern, responsive SaaS web applications using a modern JavaScript framework. We use React for new development and Knockout for legacy pages.

SQL Server – ideal experience includes TSQL, creating tables, stored procedures, views, functions

Bonus Skills:
You have interest or experience with automated testing (NUnit, Jasmine, and Jest experience are a plus).

You have recent experience with source control and bug tracking software (we use Git and Jira).

You are an independent self-starter who isn't afraid to ask questions.

You thrive when writing code for the full stack: business objects one moment, database scripts the next, UI code after that.

You know your way around agile and lean/continuous software development. We tend to follow Kanban, but aren't religious about it.
Apply with Google
Apply with Twitter
Apply with Github
Apply with Linkedin
Apply with Indeed
Stack Overflow
https://www.techtalentlink.com/wp-content/uploads/2020/10/ttlogo.png
255
246
https://www.techtalentlink.com/wp-content/uploads/2019/12/TTL_Size_Logo-small_opt.jpg
2023-01-11 05:00:52
2023-02-06 01:53:36
.NET Software Engineer (REMOTE)