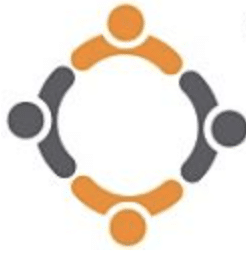 Tech Talent Link
Overview:
Our client will be hiring 2 mid-sr level .NET Software Engineers to join their growing team.
Report to a Lead Software Engineer, the initial project is a redesign from SQL Express, VB.NET, Winforms, monolithic client/server apps, to C# and WPF.
Work with the team of 2-3 .NET developers and 2 QA Engineers.
This position is primarily REMOTE, with occasional onsite work required for troubleshooting issues with the products.
Ideal experience includes developing software that interfaced with a hardware device.
The team delivers cutting-edge health IT and medication management solutions to customers worldwide.
***We are unable to work with 3rd party or corp-to-corp candidates for this position***
Problem to solve?
Developers are having productivity issues, work is taking 2-3x longer than in should, it's hard to change code that was designed 15 years ago. The code has been modified and reconfigured year to year, changing code in one place brakes something else, and they can't index off encrypted data. The team needs a whole new redesign!
Responsibilities:
Work as part of a dynamic software team to support multi-generation software product platforms to maintain relevant, compliant software products with all computing devices and operating systems
Redesign the application from SQL Express, VB.NET, Winforms, monolithic client/server apps, to C# and WPF.
Also use SQLCipher (provides encryption), and create a workflow engine.
Manage software projects; including software specification, UI design, testing/approval
Troubleshoot existing software products to identify bugs as well as remedy
Work alongside Field Service to diagnose software installation and/or performance issues and maintain a solid record of any needs
Application testing; including basic validation and regression testing
Support software implementation, deployment and support activities
Ability to solve problems independently and manage the workload of multiple projects and tasks
Qualifications:
*4+ years of C# Web & Windows development experience.
*6 months of experience with WPF, UWP, or Winforms
*Experience using Entity Framework
*SQL database development
*Agile methodology
*Experience with commercial product development.
Preferred
SQLight experience.
Experience developing software that interfaced with a device or firmware.
Azure, Entity Framework, ADO.Net, LINQ
VB.NET, VB6 and Java software familiarity
Apply with Google
Apply with Twitter
Apply with Github
Apply with Linkedin
Apply with Indeed
Stack Overflow
https://www.techtalentlink.com/wp-content/uploads/2020/10/ttlogo.png
255
246
https://www.techtalentlink.com/wp-content/uploads/2019/12/TTL_Size_Logo-small_opt.jpg
2021-01-15 07:59:00
2021-01-25 19:09:13
.NET Software Engineer