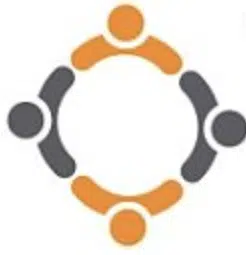 Compensation: 0.0 USD – 0.0 USD / Hour
***We are unable to work with 3rd-party or corp-to-corp candidates for this position***
Description
Identifies IT service or solution related business goals, objectives and needs of the business environment.

Oversees IT service or solution related performance and delivery indicators.

Contributes and supports planning, budgeting, design and alignment of service management processes and IT solutions landscapes.

Consults business users on ideal / optimal implementation of application related business processes.

Supports customization and specifications of modules and applications, and facilitates IT service management processes.

Advices business accountable management of the unit, in all IT Service & Solution Management related issues.

Implements programs and procedures for safeguarding data/information security and safety.

May coordinate relevant unit and integration tests, and designs and documents new processes Communicates with vendors and service providers on an accountable level to solve principle local IT problems, or cooperates with central IT in that respect.

Drives principal IT change projects on-site or at the region.

Supports change-release processes and implementation of IT security guidelines.

Manages complex software installations, database and update management; and completes integration to communication network.

Identifies IT service or solution problems and seeks resolutions without impact to end-user.

May perform 2nd-level user help desk activities, individual coaching and trainings.

Keeps abreast of developments in industry regarding IT Service and Solution Management.

Typically reports to an IT Manager or Team Leader.

Is expected to adopt existing concepts, methodologies, etc. in order to create and open up new ways of approaching and fulfilling specific internal and external client requests or project requirements.

Need senior professional expertise, with extensive functional, commercial and/or technical knowledge in an area of competence.
They integrate analysis, development, testing and implementation.

They interpret and functionally influence policy and guidelines in their area of business / technology, and develop processes and systems to deliver functional objectives.

They typically plan own work according to targets agreed, within a quarterly up to an annual cycle, by integrating resources in a project driven environment.

They provide functional advice and guidance to colleagues and customers.

8-10 years deep professional know-how and experience.

Transfers and applies know-how to / in various contexts. Solid professional judgment and problem-solving competence. Improves existing processes and approaches.
Apply with Google
Apply with Twitter
Apply with Github
Apply with Linkedin
Apply with Indeed
Stack Overflow
https://www.techtalentlink.com/wp-content/uploads/2020/10/ttlogo.png
255
246
https://www.techtalentlink.com/wp-content/uploads/2019/12/TTL_Size_Logo-small_opt.jpg
2023-08-29 07:52:48
2023-09-21 18:39:47
IT Services Consultant