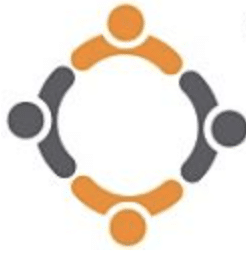 Tech Talent Link
***We are unable to work with 3rd-party or corp-to-corp candidates for this position***
We are seeking contractor services in the shape of staff augmentation to enable our company to ramp up on foundational projects. The effort will support several projects and initiatives that are ready to kick off.

The Infrastructure Tech Lead will work with Enterprise Architecture, Infrastructure, Security and Enterprise Application assisting in Solution Architecture design and implementation for designing solutions that will exist on premises, in Azure IaaS and PaaS environments and integrating SaaS Solutions into the company applications infrastructure.

The Infrastructure Tech lead will use the existing Solution architecture frameworks in conjunction with the Architects to work on Solution requests to support current and anticipated needs. This role will be involved in various projects and initiatives representing Network and Infrastructure gathering requirements and clear impediments in the respective solutions.

Scope
Support project manager, business analyst, and architect in successfully meeting the project's objectives specifically by focusing on technical deliverables and facilitating issue resolution.

Comprehend the current and planned technical context of relevant solutions to estimate, plan and deliver security, application and data integrations and migrations per project scope.

Recommend and facilitate usage of best practices for SaaS software implementation lifecycle.

Track all technical tasks in company scope, their statuses, owners, follow up, issues, etc. and resources and their delivery.

Drive quality of solution deliverables and non-functional requirements in the PPM project scope and company responsibility.

Identify, recommend mitigation, and manage technical risks and roadblocks.

Deliverables
Assist project manager in overall project delivery by focusing on resourcing of technical tasks.

Assist solution architects with preparation and presentation of the solution architecture to the architecture governance and IT change boards.

Manage project technical scope of deliverables as backlog and tech debt in Azure DevOps.

Create technical specifications required for end-to-end design, development, and support of deliverables.

Obtain necessary reviews, approvals, and coordination with IT stakeholders (applications, enterprise architecture, infrastructure, networking, security, etc.)

In partnership with Project managers and application teams to develop, test, troubleshoot, and deploy solutions of applications and infrastructure.

Establish quality targets of technical deliverables in accordance with company policy

Provide status reporting to project manager and designated IT leadership at recurring project team and sponsor meetings.

Problem-solving/decision-making as needed by the project.

Expectations
Provide strength in designing, integrating, and managing complex infrastructure solutions.

Responsible for overall technical scope of design, implementation, go-live, hardening and transition to support to ensure successful solution delivery per phases timing, quality, and supportability objectives.

Provide technical expertise and guidance for design principles and infrastructure.

Use appropriate company practices, in accordance with policies and quality expectations.

Support company processes (forms, access, requests, etc.) for internal and external technical teams' needs by leveraging process and documentation standards [i.e., templates]

Lead and coordinate technical consultants, SMEs, and specialists in support of final technical planning, design, and implementation.

Promote collaboration and engagement on technical aspects inside and out of the Planview team.

Anticipated Scope and Timeline for: 3 To 6 months

Requested Qualifications:
5+ years of experience of implementing enterprise grade SaaS, packaged, and custom solutions.

The successful Infrastructure Technical Lead will have:

Comprehensive Microsoft Server background

Active Directory

Azure Cloud Services

Hardware management includes servers, SAN's, networking infrastructure & end user devices.

Microsoft 365

PowerShell Scripting

VMware
Hands-on experience in designing and implementing secure and resilient solutions from an infrastructure perspective.

Mature planning and organizational skills

Excellent interpersonal skills, including collaboration, facilitation, and negotiation.

Ability to lead work effort and others with little day to day supervision.

The ability to work through ambiguity and escalate issues to maintain project momentum.

Background in using and implementing Infrastructure (Dell, Pure, VMWare), Network (Palo Alto, Cisco) preferred

Background in the Utilities industry preferred.
Apply with Google
Apply with Twitter
Apply with Github
Apply with Linkedin
Apply with Indeed
Stack Overflow
https://www.techtalentlink.com/wp-content/uploads/2020/10/ttlogo.png
255
246
https://www.techtalentlink.com/wp-content/uploads/2019/12/TTL_Size_Logo-small_opt.jpg
2021-05-20 10:07:14
2021-06-17 20:14:22
Infrastructure Technical Lead