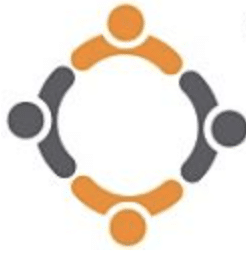 Tech Talent Link
Job Overview:
Our client will be hiring a Front End developer with experience using AWS for front-end and API delivery. In this role, you will work on the front-ends of a cloud-based central authentication platform used around the world to effortlessly and securely connect guests and residents (and all their devices) to the internet with an at-home-like Wi-Fi experience. Our platform serves a variety of use cases from hotels and multi-family residences to cruise ships and more where we provide efficient and reliable workflow. And every day millions of people benefit from the service we provide to stay connected.
100% REMOTE is an option (U.S. candidates only).
***We are unable to work with 3rd party or corp-to-corp candidates for this position***

Responsibilities:
Software development: You'll be working in a variety of languages and tools, including JavaScript, Typescript, React, Angular, Jest, Material-UI, Vue, AWS CloudFront, S3 and Lambda to develop new experiences and features, migrate legacy features and systems to modern implementations and of course fixing bugs and improving scalability and economics along the way.

One initial project will be migrating from Angular to React.js.

Applying expertise, designing and implementing: Modular UX components that are easy to use, re-use and support; build and packaging systems that are flexible, and reliable; and integrations with AWS services that deliver experiences that are high-performance, low-maintenance, scalable and cost-effective.

Collaboration: Work with other developers, product managers and our support team to design effective solutions, define requirements, work units (stories, tasks, etc.) and plan and execute together to deliver projects.

Communication: Have and express opinions about service design, code and best practices; be a champion for decisions that will scale with our growing company and make a positive difference for ourselves, our customers and our community.

Qualifications:
3+ years of experience developing modern browser-based applications (HTML, CSS, JavaScript), with more than one framework like React, Vue, Angular, etc. and including HTTP API integration.

Experience developing a SaaS product.

Experience working with HTTP and REST APIs, including a strong depth of knowledge of HTTP from both a client and server perspective.

Experience using AWS for front-end and API delivery with an emphasis on using serverless-centric systems. Services like Lambda, API Gateway, ALBs, S3, CloudFront, and of course IAM, preferred.

Preferred:
Demonstrated experience shipping commercial products as part of a team.

Experience migrating or converting an application from another framework to React.

Experience developing end-user content editing, such as in a CMS or website builder.

Experience with the concepts involved in software-defined networking, preferably with some hands-on experience with software and hardware from multiple vendors

Experience with medium-high velocity web traffic (1000's of requests per second, not millions).
Apply with Google
Apply with Twitter
Apply with Github
Apply with Linkedin
Apply with Indeed
Stack Overflow
https://www.techtalentlink.com/wp-content/uploads/2020/10/ttlogo.png
255
246
https://www.techtalentlink.com/wp-content/uploads/2019/12/TTL_Size_Logo-small_opt.jpg
2021-06-08 09:49:59
2021-06-17 20:14:19
Front End Software Engineer (REMOTE)