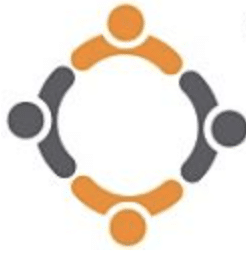 Field Engineer Technician

Tech Talent Link
Compensation: 34.0 USD – 47.0 USD / Hour
***We are unable to work with 3rd-party or corp-to-corp candidates for this position***
Our client is looking for a Journey Level Marine Technician who will focus on a variety of marine applications in support of our companies continued growth primarily on the West Coast and Gulf.

Remote Position: the person hired for this role has the ability to live where they want, but must be close to an airport and be able to travel and spend extended periods of time, between 2-4 weeks, at job locations.
Sign-on Bonus: up to $10,000, based on skills and experience.
Salary: $34.00 to $47.00 per hour, based on skills and experience.
Full-time: Guaranteed six days, 8 hours per day
Travel: traveling up to 90-100% of the time to job sites on the West and Gulf Coasts. Paid for travel time, from site to site and from home/airport and jobsite/hotel.

Benefits include: Health insurance, 15 Paid Time Off ("PTO") days, 9 Paid Holiday's, Dental Insurance, Vision Insurance, Basic Life Insurance, Voluntary Life Insurance, Accidental Death & Dismemberment Insurance, 401(k), Referral Program, Flexible Spending Account (medical and dependent care), Health Savings Account, Critical Illness, Hospital Indemnity, Accident, Parental Leave Pay, Bereavement Pay, Jury Duty Pay, Professional Development Assistance, Employee Assistance Program.

Primary (Essential) Duties:
Determine unit condition by conducting inspections & diagnostic tests, identifying deficiencies.

Complete engine overhauls as well as other repairs identified during the diagnostic process.

Verify performance by conducting sea trials and making necessary adjustments as needed.

Contains costs by using warranty, evaluating service & parts options.

Maintains engine and vessel records with an accurate documentation of service and repairs.

Maintain a safe & organized work environment.

Accepts ownership for accomplishing new & different requests; explores value add opportunities.

Performs MTU engine commissioning trials.

Communicate while on site with customers in a professional manner.

Performs other duties as assigned.

Provide guidance, assistance and training to apprentice marine technicians as needed.

Knowledge, Skills and Abilities:
Strong laptop/PC skills.

Excellent analytical and problem-solving skills.

Ability to visually diagnose mechanical issues.

Ability to read service and repair manuals, operating instructions, and work orders.

Ability to perform repairs in a timely fashion.

Fluent with electrical multi-meters.

Thorough understanding of diesel engine electronic controls.

Strong verbal and written communications skills, with proven ability to clearly communicate with technical support, sales and management.

Ability to work well independently as well as part of a team.

Experience/Education Requirements:
High School Diploma or equivalent.

Technical schooling is a plus.

5+ years' experience. Working with marine large bore diesel engines is a plus.

Strong MTU experience is a plus.

Experience with MTU MCS/RCS electronics is a plus.

Experience with Diasys software is a plus.

Other Requirements:
Up to 100% travel from home location. Will include off-hours and weekends. May include international travel.

Valid, unrestricted driver's license and insurable.

Own set of mechanics tools.

Transportation Worker Identification Credential (TWIC) card is a plus.

Valid passport is a plus.

Complete company provided manufacture training – online and in person.
Apply with Google
Apply with Twitter
Apply with Github
Apply with Linkedin
Apply with Indeed
Stack Overflow
https://www.techtalentlink.com/wp-content/uploads/2020/10/ttlogo.png
255
246
https://www.techtalentlink.com/wp-content/uploads/2019/12/TTL_Size_Logo-small_opt.jpg
2023-02-16 17:25:35
2023-03-20 12:00:27
Field Engineer Technician