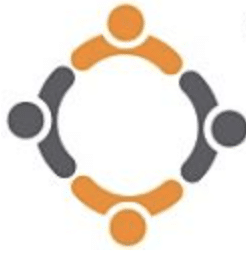 Tech Talent Link
Compensation: 70000.0 USD – 75000.0 USD / Year
***We are unable to work with 3rd-party or corp-to-corp candidates for this position***
Company Values

We are good stewards, choosing to do the long-term right thing for our farmers, employees, consumers, communities and our brand

We are committed to uncompromising quality in our products and to continuously improving the way we do our work

We work together as one team, keeping commitments to each other, valuing each other's diverse perspectives, and collaborating across the organization toward the same goal.

We play to win, adopting a challenger mindset, innovating, never backing down, and confidently pursing growth without compromising our values and our bold mission.

We genuinely care for each other, serving each other with empathy and honesty, helping to keep each other safe and happy in our work and in our lives, and having some fun together along the way.


Summary Position Information

We are seeking a talented EDI Analyst to maintain and support electronic data interchange (EDI) systems for our customers and vendors. In this role, you will be working under a lead analyst to support current integrations and EDI projects as needed.


Job Duties

The core responsibility of an EDI analyst is to support the needs of the business and assist with modifying integrations that fulfill those requirements

Support current EDI processes and business needs of current trading partners, often for needs or situations that are custom and non-standard

Refers to mapping documents to troubleshoot and support existing EDI integrations

Supports testing plans, process documentation, and functional specifications for new and existing EDI mappings

Works full time in a flexible office environment, often interacting with other departments, customers, vendors, or project team members

Collaborates with other IT staff to develop and test new or modified systems

Assist in gathering user feedback on the accuracy, efficiency, and functionality of the system, along with adjusting and customizing based on user feedback

Periodically reviews system and identifies possible modifications

Performs other related duties as assigned


Physical Requirements of Job

Sitting

Standing and/or walking

Vision for machine or computer operations

Hearing

Travel approximately 5-10%, valid driver's license required

Other (able to travel in a car or plane on a regular basis)


Working Conditions

Office: Individual work space, desk and computer. Generally quiet, temperature controlled, and well lighted. Requires sitting majority of shift; can include standing and walking to accomplish tasks. May require stooping, bending and crouching to file, retrieve supplies. Occasional lifting of 25 pounds.


Food and Facility Safety Guidelines

Facility Safety Responsibilities

All Employees:

Follow and uphold Employee Safety policies and procedures outlined in the employee safety meetings, employee handbook, the CBAs, posted in the work environment, and/or as directed by supervisory staff.

Food Safety Responsibilities

All Employees:

Report any food safety and quality problems to personnel with authority to initiate action.

Follow and uphold procedures outlined in the Food Safety Plan and the Food Quality Plan and any other programs that support the SQF system and other 3rd party programs/audits.


Education

A degree in business or related field, or relevant experience


Experience
At least one to three years of experience in an EDI service center required. Experience with Microsoft Dynamics D365 a strong plus.

Working knowledge of EDI formats and understanding of basic EDI functions

Proficient in Microsoft Office Suite

Detail-oriented with strong analytical and problem-solving skills

Strong written and interpersonal communication skills; must be able to communicate effectively and concisely to all levels of management

Excellent organization skills, ability to prioritize demands and multi-task to complete objectives

High attention to details

Ability to build relationships with our internal and external partners/customers

Demonstrate integrity, maturity and a constructive approach to challenges

Ability to adapt to changing technical and business requirements

Experience with the following transaction sets preferred: 810/850/855/856/867/875/880/940/943/944/945/947/997

Relevant experience with sales order process, 3rd Party Logistics (3PL) and food-based logistics / supply chain preferred

Ability to work independently and as part of a team

Ability to work on-call, or respond after-hours required
Apply with Google
Apply with Twitter
Apply with Github
Apply with Linkedin
Apply with Indeed
Stack Overflow
https://www.techtalentlink.com/wp-content/uploads/2020/10/ttlogo.png
255
246
https://www.techtalentlink.com/wp-content/uploads/2019/12/TTL_Size_Logo-small_opt.jpg
2022-06-22 08:44:53
2022-07-03 20:00:59
EDI Analyst