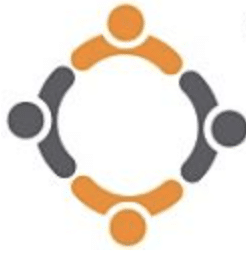 Tech Talent Link
Overview:
Our client will be hiring a document control specialist to join the Manufacturing Quality team. In the past 12 months, our client has grown from 40 to 90+ employees.

This position will store, manage, and maintain company documents, while ensuring the accuracy and quality of documentation. Perform tasks such as processing documents for revision and approval, organizing documents from conception to distribution and filing, and creating systems which can then be used to train staff on document control processes. Maintain and manage important documents for the organization and ensures they are stored and easily accessible. Ensure all departments are following approved and released procedures.

Objectives
Obtain a deep understanding of products and services to translate complex product information into simple, polished, and engaging content.

Develop comprehensive documentation that meets organizational standards.

Write user-friendly content that meets the needs of the target audience and sets users up for success (internal and external audiences).

Ensure conformance to procedures and standards through auditing.

Responsibilities
Develop and implement processes related to document control and management.

Check quality of documents.

Monitor processes.

Establish document filling systems.

Coordinate all activities related to the Document Control procedure, including technical documents, and drawings.

Maintain product and engineering documentation files.

Gather and organize material according to the required document format, following documentation standards, work instructions, and other relevant processes.

Facilitate meetings, as needed, to gather relevant information for document deliverables.

Develop business process flows as requested.

Generate various document control reports as required.

Ensure that controlled copies of latest approved documents and drawings are provided to the appropriate staff, subcontractors, and suppliers as applicable.

Maintain clear and up to date records of all approved and distributed documents and drawings.

Work closely with multiple departments to determine their needs for written documentation.

Evaluate current document control process and develop innovative approaches for improvement.

Prepare, review, revise, and maintain templates, procedures, and other written material.

Standardize documentation among the different areas.

Review and improve clarity of documentation as needed.

Perform rewrites, updates, and further improvements including edits of document as a result of feedback.

Create templates and format documents using the Microsoft Office tools (Word, Excel, PowerPoint, Visio, SharePoint, etc.).

Administer the processing of documents via the established Document Processing Review process.

Qualifications
5 years of experience as a Document Control Specialist.

Proficient at editing technical documents.

Experience leading internal audits.

Proficiency in using Microsoft office suite and advanced skills in using Word for complex documents within a collaborative environment such as SharePoint.
Apply with Google
Apply with Twitter
Apply with Github
Apply with Linkedin
Apply with Indeed
Stack Overflow
https://www.techtalentlink.com/wp-content/uploads/2020/10/ttlogo.png
255
246
https://www.techtalentlink.com/wp-content/uploads/2019/12/TTL_Size_Logo-small_opt.jpg
2020-11-14 09:04:46
2020-12-05 19:05:49
Document Control Specialist