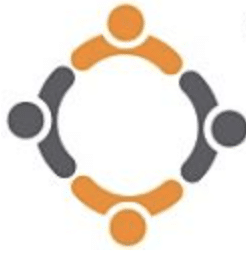 Tech Talent Link
Compensation: 160000.0 USD – 170000.0 USD / Year
***We are unable to work with 3rd-party or corp-to-corp candidates for this position***
Job Overview:
Our B2B SaaS Product client will be hiring a Director of Product Operations, this role will lead the Product team's effort in establishing and optimizing the internal processes, tools, and structures used to plan, build, release and communicate about our products. SaaS product expertise is important.

100% REMOTE expectation.

This role reports directly to the VP of Product and has no direct reports.
This role serves as a bridge between our Product and Software Engineering teams, constantly evaluating and delivering plans that capture the needs of both teams, keeping us aligned and driving company growth. This role understands highly technical concepts and how to break them down for different audiences, delivering product knowledge and context in the language appropriate for each team. Ultimately, this role will visualize the Product team as "the product," finding ways to internally improve the value created by the team.
How does this role add the most value in the first few months?
Build in depth relationships with the Software development Managers.

Create a progress measurement framework for development, and how it's reported to leadership.


Responsibilities:
Work with Product and Software engineering teams in defining, planning, and executing against a product roadmap – this role is the face of Product for collaboration and the interface between product and engineering.

Take ownership over the process. We struggle with the ability to plan and don't know our capacity or velocity. This role will establish processes with developers to plan product for the future.

Report data to leadership for how to build product.

Take some responsibilities off of Product Managers, like running ceremony meetings.

Expect to be a significant resource for the Product Managers, help get their roadmaps planned and figure out where stuff fits on the roadmap.

Using deep knowledge of SaaS development practices, set a new standard of excellence by enabling the Product & Engineering teams to continuously improve the product planning and development processes

Support the design of, and own core execution of operational frameworks and processes for the product-engineering interface such as: annual and quarterly roadmap planning, research and experimentation, status reviews, product showcases, team onboarding and continued education, and go-to-market`

Utilizing strategic thinking, technical expertise, and tactical leadership, work closely with the Product and Engineering teams to understand and manage competing development priorities, feature-level scope, functionality and timing, parlaying that understanding into improved partnerships between Product and Engineering as well as other internal teams

Informed by feedback from technical stakeholders, works closely with the VP of Product and Product Managers to create and track quarterly objectives, triage issues, continuously improve product release readiness, and to launch new features, updates, and fixes

Collaborate with project leads and stakeholders to ensure the team is delivering against program expectations and the product roadmap

Own and manage development projects/releases related to our ongoing operational readiness stance, including billing, subscription management, and regulatory compliance (such as SOC2, GDPR, CCPA)

Run weekly backlog reviews, and other ritual meetings with engineering teams

Track product development KPIs, benchmarks, expectations and ensure adherence and clear communication across business lines; ensure Product and Engineering teams have the data needed to understand team capacity in order to facilitate future release schedule planning

Coordinate our highest priority cross-team product initiatives, keeping teams accountable to their milestones, elevating, resolving barriers to achieving our outcomes, and ensuring transparency in our communications to the broader organization

Build tight communication and feedback loops with our cross-functional partners for our product roadmap, bugs, feature requests, and incidents

Align product deliverables / releases to strategic goals while ensuring we are able to maintain delivery to existing customers

Eventually, this role will build programs for gathering, synthesizing, and reporting on product feedback and for tracking and reporting on feature adoption so that product managers can better understand product users

Qualifications:
10+ years of experience in product operations leadership role.

5+ years of SaaS B2B product experience.

5+ years working with Product Managers and Software engineering teams in defining and executing against a product roadmap.

Expertise in the planning and execution side of product management. (Not looking for strategic vision)

Experience managing processes across complex development teams (15+ developers)

Preferred:
SaaS B2B Networking product experience.

Proven track record of designing and executing transformative programs with heavy cross-functional go-to-market collaboration – including processes and systems to support predictability and goal accomplishment

Strong track-record of delivering and influencing product decisions

Demonstrated ability to flex from strategic work to tactical work with agility

Bias toward simplicity – applying the minimal necessary structure and process, and keeping the internal stakeholder experience in mind

Empathy and flexibility – understanding how to thoughtfully navigate the different work practices and contexts of various stakeholders and implement programs skillfully

Deep understanding of portfolio and capacity planning
Apply with Google
Apply with Twitter
Apply with Github
Apply with Linkedin
Apply with Indeed
Stack Overflow
https://www.techtalentlink.com/wp-content/uploads/2020/10/ttlogo.png
255
246
https://www.techtalentlink.com/wp-content/uploads/2019/12/TTL_Size_Logo-small_opt.jpg
2022-10-26 17:43:32
2022-12-05 23:28:57
Director of Product Operations (SaaS) (REMOTE)