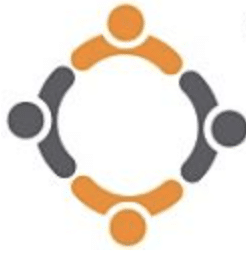 Tech Talent Link
Job Overview:
Our innovate client will be hiring a DevOps Project Manager, responsible for driving the ongoing transformation of studio IT utilizing modern DevOps and Infrastructure as Code principles.
This position oversees the integration of IT infrastructure operations and application development on major projects, and works with staff from both the IT and Production Technology departments.

The IT department has limited software development responsibilities, mostly running IT services and servers (Windows, Linux). They also run a Kubernetes cluster. IT doesn't use Agile, but they want to be using Agile moving forward.

IT is almost 100% on-prem, and they are not planning to move to the Cloud.

In the 1st few months, how does this position add the most value?
Analyze IT technologies, understand how they operate servers, and figure out a game plan for DevOps workflow to deploy new infrastructure and services.

Screening Questions:
Have you built out a DevOps practice?
Have you dealt with on-prem infrastructure in the past few years?

Responsibilities:
Create a set of practices and merged toolsets to support collaboration on major projects between IT and Production Technology.
Use Agile development practices to develop long term projects into phased steps that can be completed in a series of planned sprints, utilizing staff from both departments.
Develop and build consensus on DevOps best practices.
Work with the Director of IT and Director of Production Technology to manage change in legacy tools and methods.
Lead regular project meetings (sprint planning and review, stand-ups, breakout sessions).
Manage project backlogs, develop user stories and acceptance criteria.
Track issues, organize plans and develop roadmaps for technology leadership.
Perform research and develop ideas for new tools and technologies.

Qualifications
5+ years' experience in a project management role with strong knowledge of project and task management methodologies.
Background as a DevOps Engineer, SRE, or Linux admin.
Experience developing and managing DevOps best practices.
Experience developing and operating scalable infrastructure (on-prem).
Preferred:
Knowledge of with Microservices, Linux, Kubernetes, Python, Ruby, YouTrack (ticketing system).
Experience with CI/CD (Gitlab), automated testing and QA tools and frameworks.

Apply with Google
Apply with Twitter
Apply with Github
Apply with Linkedin
Apply with Indeed
Stack Overflow
https://www.techtalentlink.com/wp-content/uploads/2020/10/ttlogo.png
255
246
https://www.techtalentlink.com/wp-content/uploads/2019/12/TTL_Size_Logo-small_opt.jpg
2021-08-30 09:27:00
2021-09-27 20:01:41
DevOps Project Manager