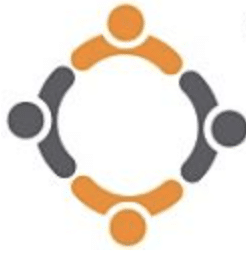 Tech Talent Link
***We are unable to work with 3rd-party or corp-to-corp-candidates for this role***
General Position Summary:
Provides "first responder" support to end users on a variety of IT-related issues. Identifies, researches, and resolves simple to complex technical problems. Responds to telephone calls, email, and personnel requests for technical support. Documents, tracks, and monitors the problem, start-to-finish, to ensure a timely resolution. Duties include installation, configuration and maintenance of workstations, operating system, business applications for the local office, remote offices and remote employees in the United States, Mexico and Canada locations.

Primary Functions/Major Responsibilities
"First responder" support for all Help Desk requests, including PC, Thin Clients, Virtual Desktops, Printers, facility, LAN and phone issues. If the issue is outside his/her expertise or area of responsibility, or he/she is unable to resolve the issue in a timelymanner, immediately escalates the support request to the appropriate IT staff member for resolution.

Tracks all Help Desk requests through to completion. Maintains current status of, and updates information in regard to support tickets within the Help Desk tracking system.

Maintain communication to end-user on all support tickets until the problem is resolved and the support ticket is closed. Ensures that the IT Operations Manager is kept up to date on the status of any outstanding, non-routine/critical support requests.

General PC and Windows 10 troubleshooting including (NOT an exhaustive list) Active Directory account creation for Internal and External users, email and voicemail setup, password security (lock-outs, password resets), operating system and registry of Windows 10 issues, all standard company software applications (3rd party and internal), multi-browser configuration (security settings, certificates, etc.), file share access (map/re-map network drives), installation and configuration of device drivers (printer, video, audio, etc.) and remote/VPN access. Timely monitoring of account lockout email report.

Acquisition, configuration, and deployment of PC desktops for staff members. Maintain OS and application patches and service packs with management software to apply all patches withing 30 days for release.

Enterprise anti-virus software installation, configuration, patching and updating as well as diagnosis and triage of any detected /quarantined virus, malware, spyware, etc.

Responsible for keeping accurate record of and maintain control of computer equipment inventory and initiate PO and orders when needed/requested.

Maintain and update Visio Floor plans of employees.

Responsible archiving and safeguarding termed employees email off the email server.

Configure and setup equipment for employees on the Work-from-Home program.

Ability to use Teams and WebEx for one-on-one help or instructions.

Maintain Help Desktop knowledgebase and how-to documents in Service Desk Plus.

Interface with onsite repair vendors.

Additional responsibilities and activities as assigned by the IT Operations Manager.


Job Responsibility/Complexity
Moderate to high degree of complexity, generally operating from established policies and procedures. Performs duties independently with minimal supervision. Performs a variety of tasks and relies on extensive experience and judgment to plan, prioritize, and accomplish goals, ability to multi-task a plus.

Specific Job Skills
This position requires the following:
Mastery of PC technology, including hardware and software, VMware, operating systems, applications and networking.

Strong knowledge of MS Active Directory, Outlook/Exchange, Office 365 applications suite, and Windows 10 OS

Experienced and fluent working with Help Desk support and inventory tracking software.

Excellent customer service skills.

Strong written, verbal (face-to-face and telephone), analytical and interpersonal skills.

Ability to prioritize competing tasks in a fast-paced environment.

Project management skills.

Supervisory Responsibilities:
None

Compliance Responsibilities:
Perform job functions and duties in compliance with company policies and applicable laws.

Interpersonal Contacts:
Written and oral communication with staff, management, and end-users. The ability to write concisely, with excellent grammar, spelling and effective wording is a baseline requirement.

Education and/or Experience Required
Associate's degree or equivalent experience in management information systems, computer science, business, or a related discipline. Expecting 5 years' experience in a comparably sized Help Desk environment.

Job Conditions
Must be able to work normal business hours or other hours as designated, Monday through Friday in an office environment.

Physical Requirements:
The work is of an intellectual nature. While performing the functions of this job, the employee is required to stand and sit for prolonged periods. Specific vision abilities required include close and medium distance vision and the ability to adjust focus. Must be able to hear normal sounds, distinguish sound as voice and communicate through human speech. Physical ability to set up and move workstations. This position requires the ability to operate a keyboard, computer mouse, telephone, fax, copier, writing tools, scissors, and other standard office equipment.

Other Duties
Please note this job description is not designed to cover or contain a comprehensive listing of activities, duties or responsibilities that are required of the employee for this job. Duties, responsibilities, and activities may change at any time with or without notice. Overtime or certain non-standard work hours may be required of this position based on business needs. Position may require work-from-home capabilities.

Apply with Google
Apply with Twitter
Apply with Github
Apply with Linkedin
Apply with Indeed
Stack Overflow
https://www.techtalentlink.com/wp-content/uploads/2020/10/ttlogo.png
255
246
https://www.techtalentlink.com/wp-content/uploads/2019/12/TTL_Size_Logo-small_opt.jpg
2021-08-30 09:44:00
2021-09-28 07:01:03
Desktop Support Specialist