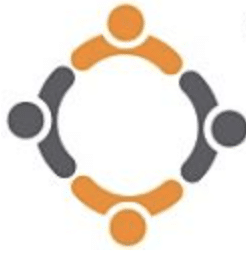 Tech Talent Link
Compensation: 80000.0 USD – 93000.0 USD / Year
***We are unable to work with 3rd-party and corp-to-corp candidates for this position***
The Position
The Business Intelligence Developer supports and expands the fundraising teams business intelligence solution(s), primarily a custom data warehouse built in SQL Server, and a suite of reports in Microsoft's SQL Server Reporting Services and Microsoft Power BI. They will play a critical role in all phases of the solutions life cycle. This includes participating in or leading requirements definition, data analysis, data modeling, data warehouse development, modeling and piloting emerging technologies and toolsets, ETL design and development, data integration from disparate data sources, reports creation and deployment, and database cleansing efforts. The BI Developer will focus on building reports that enable analysis of fundraising performance, constituent and gift analysis, and occasional data mining/predictive modeling results. This position interviews key stakeholders on report requirements and verifies the results before final publication. Ultimately, it is the goal of the BI Developer to help ensure the reporting and analysis of critical marketing and fundraising data to guide and support the teams strategic decisions.

Essential Responsibilities

SQL development in a production environment: Develop, test and document stored procedures, views, tables, indexes, constraints, functions and/or T-SQL scripts. Prepare detailed and comprehensive documentation for all programs.

Interview stakeholders about reporting needs: work regularly with the Senior Director of Operations and Analytics and other team members to identify new reports and changes to  existing reports; communicate with team members about report requirements; design, test and vet the final report results with relevant team members.

Develop and maintain standardized reports using Microsoft's SQL Server Reporting Services and Microsoft Power BI: Create a suite of reports that are scheduled and delivered electronically or are available on-demand in a self-service environment for team members. Development and maintenance of Cubes for OLAP purposes as needed. Some basic MDX is required to support legacy services while new report development is focusing on the DAX calculation language.

Using Microsoft's Integration Services (SSIS), expand and support the SQL Server-based data warehouse and associated ETL processes for reporting and analysis for fundraisers. Provide ample documentation on the data warehouse and associated reports. Use Microsoft's SQL Server Management Studio throughout all phases.

Work closely with the Donor Database Manager, Online Database Manager and Development Operations Manager to identify data anomalies and broken business rules within operational and transactional data systems. Assist in developing data integrity solutions and data cleanup processes.

Ensure that personally identifiable data and data analytics practices are in alignment with the organization's Responsible Data Policy.

Cross-train in essential functions to ensure business continuity.

Collaborate with the IT Department's Enterprise Solutions Group as a partner-member; ensure that marketing technical strategy and direction is in alignment with the larger enterprise roadmap.

Other duties as requested or required.

Accountability to Participants and Stakeholders
Team members are expected to support all efforts toward accountability, specifically to our program participants, community partners, other stakeholders, and to international standards guiding international relief and development work. We are committed to actively engaging communities as equal partners in the design, monitoring and evaluation of our field projects.

Minimum Qualification & Transferable Skills
College degree in information management or computer science, or comparable experience.

Demonstrated knowledge of data warehousing, database management, reporting development, Data cleansing, ETL and data analysis, preferably in a non-profit fundraising environment.

Demonstrated success using T-SQL or MySQL to support data warehousing and reporting projects, 3+ years professional experience preferred.

Demonstrated technical competency (ideally 2+ years experience) with Microsoft SQL Server 2016, including Analysis Services, Integration Services, and Reporting Services (SSAS, SSIS, SSRS) and Power BI.Â

Demonstrated success (ideally 2+ years experience) working with Microsoft SQL Server Reporting Services and Microsoft Power BI to create customized reports, including multi-dimensional reports with drill-down capability.

Knowledge of The Raisers Edge ideal; non-profit experience preferred.

5+ years experience with fundraising analysis and data or comparably complex data.

Strong written and spoken communication skills; demonstrated ability to communicate effectively with team members of varied work styles.

Discretion with confidential materials required.
Apply with Google
Apply with Twitter
Apply with Github
Apply with Linkedin
Apply with Indeed
Stack Overflow
https://www.techtalentlink.com/wp-content/uploads/2020/10/ttlogo.png
255
246
https://www.techtalentlink.com/wp-content/uploads/2019/12/TTL_Size_Logo-small_opt.jpg
2022-11-16 08:10:49
2022-12-05 23:28:55
Database Engineer (REMOTE)