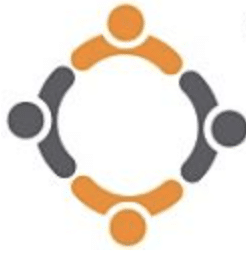 Tech Talent Link
Overview
Our well-establish client will be hiring a Data Governance Specialist to build out a framework for a comprehensive data governance program. They have 100+ years' worth of data that they haven't been utilizing. For the last 25 years, they've been plunging into that data, collecting it, filtering it, and bottling it up. Now is the time to create value.

While the filtered and packaged product has certainly helped the team learn more about the customers and business, there is a growing need for natural, untouched data. We are seeking a new enterprise data and information governance architect to build and preserve a data lake, as well as implement effective data policies and standards. Our new architect will help design a framework for making quality data more accessible across the company, ensuring lineage provenance, and establishing trust that the source of our data is pristine and unspoiled.

Aside from governing big data, the ideal candidate will also have experience in master data management and familiarity with cloud providers such as AWS.

***We are unable to work with 3rd party or corp-to-corp candidates for this position***
In the first 3 months:
Get acquainted with the organization and build trust with the data engineering team.

Build the framework for a comprehensive data governance program.

Responsibilities
Design and implement the data governance strategy, including data governance artifacts such as a data governance framework, data policy, data procedures, and data standards.

Define an adaptive framework and approach to data governance that focuses on agility and value through the identification of priorities and associated use cases.

Closely partner with departments in the Information Services (IT) division in setting/managing and adhering to enterprise data standards, practices, and enterprise reference models.

Identify master data, create a master data custody process, and select a suitable master data management (MDM) implementation plan.

Manage an enterprise data roadmap and drive execution through specific use cases for on-premise solutions, cloud solutions, and/or hybrids of the two.

Use expertise to source and document data requirements, determine the current baseline of data architecture, develop a target state for data architecture, perform gap analysis to develop a data roadmap to resolve gaps, and gain partner support.

Work with IT leaders to architect scalable system solutions, including databases, scripts, applications, and infrastructure, that reduce data redundancy, comply with requirements, improve data quality and data flow, and maintain security.

Demonstrate advanced understanding of the data warehouse discipline, including data lakes, data mapping, data mining, data dependencies, structured and unstructured data, SQL, and ETL.

Maximize adoption of self-service business intelligence and analytics capabilities with proper data governance to ensure uniform and standard view and use of certified reports and metrics.

Define roles and responsibilities related to data governance and ensure clear accountability for stewardship of information assets.

Establish, implement, and measure key performance Indicators for success of data governance program adoption.

AWS is used currently, Azure might also be used as well in the future.

Screening Questions:
Do you understand advantages/disadvantages to using Cloud technologies in data management?

Have you designed and implemented a data governance program?

Qualifications
5+ years of experience with enterprise data management solutions and platforms in the areas of data governance, data architecture and integration, master data management (MDM) and data governance frameworks, data quality and standards management, and metadata management.

Experience designing and implementing a data governance program.

Knowledge of the following: data warehouse, business intelligence, digital data, master data management, requirements gathering, and solutions design.

Knowledge of cloud environments (Azure / AWS) and hybrid cloud environments (cloud + on-prem), data lake offerings on AWS Redshift and/or Microsoft Azure.

Preferred:
Bachelor's degree, or equivalent combination of education and experience, in Computer Science, Engineering, Mathematics, or a related field. Masters or PhD in Computer Science, Physics, Engineering, or Math or a Professional Data Management Certification are preferred.

Oracle and SQL Server database knowledge
Apply with Google
Apply with Twitter
Apply with Github
Apply with Linkedin
Apply with Indeed
Stack Overflow
https://www.techtalentlink.com/wp-content/uploads/2020/10/ttlogo.png
255
246
https://www.techtalentlink.com/wp-content/uploads/2019/12/TTL_Size_Logo-small_opt.jpg
2021-06-07 09:32:44
2021-06-17 20:14:19
Data Governance Specialist