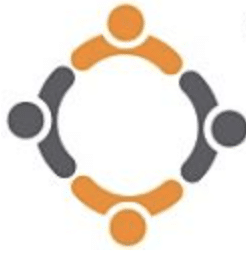 Tech Talent Link
Overview
Our well-establish client will be hiring a Data Analytics Solutions Architect to their team.

The ideal background could be: Data or Cloud Architect, Operations Engineer, SRE, with a focus on Platforms (not Infrastructure). This is not a programmer job. Experience designing and implementing data lakes, databricks, and Power BI is important.

The team is new to data analytics and the focus is becoming an organization that values data-driven decision-making.

Our analytics and data department currently employs a fleet of software vessels to help us reach our data goals, including R, Python, SQL Server, and Oracle, the position will lead and guide the SAS ship. The Transaction systems are in Oracle and the data warehouse is in SQL Server.

In an initial project, you will architect and administer the SAS business intelligence environment and steward the migration from our legacy reporting system into SAS Visual Analytics. Subsequently, your expertise will be critical in shaping the way our organization uses SAS and other tools to make strong business decisions.

***We are unable to work with 3rd party or corp-to-corp candidates for this position***
Questions to consider:
Should we pipe data through Snowflake?

How do we build a CI/CD pipeline out of Gitlab into our analytics platform of choice?

How do we build out the framework of this application?

Responsibilities
Evaluate, recommend, and implement analytics and data enterprise solutions to meet current and future business needs.

Define requirements and architect technical implementations (data lakes, databricks, Power BI) to meet those needs appropriately.

Data Scientists are building predictive models that identify critical claims, we need to make the data available to the Claims application team.

15% of this role will be to administer the SAS platform, including helping to create and maintain SAS VA LASR tables, user access and permissioning, rolling out upgrades and patches, and ensuring that production jobs run timely.

For each prospective solution, establish objectives, identify target areas for implementation, prepare action plans, clearly determine resource requirements, identify barriers and risks, memorialize the plan in a document.

For SAS and for other relevant analytics and data platforms, monitor resource utilization, tune system and applications to optimal performance, and prepare application environments as necessary for implementation, including administration and support as needed.

Create, implement, and document frameworks, shared libraries, and other foundational components that support the technical architecture.

Perform technical troubleshooting, resolving issues in a timely manner and communicating status to colleagues, customers, and vendors. Track and report on problem status in a timely manner to Supervisor, to the Data Engineering team, the Business Intelligence team, and to Functional Partners.

Manage transition and engage other technical teams to facilitate assumption of long-term support, maintenance, and development of implemented enterprise solutions. Support technology solution transition by providing training and documentation to other technical staff and business partners as necessary.

Qualifications
Experience as a Data or Cloud Architect, Operations Engineer, or SRE with a focus on Platforms (not Infrastructure).

Experience designing or building out CI/CD pipelines

Experience designing and implementing data lates and databricks.

Knowledge of R, Python, SQL

Knowledge of AWS or Azure

Power BI preferred
Apply with Google
Apply with Twitter
Apply with Github
Apply with Linkedin
Apply with Indeed
Stack Overflow
https://www.techtalentlink.com/wp-content/uploads/2020/10/ttlogo.png
255
246
https://www.techtalentlink.com/wp-content/uploads/2019/12/TTL_Size_Logo-small_opt.jpg
2021-08-30 09:27:00
2021-09-28 07:01:05
Data Analytics Solutions Architect